FMC Greenfield 90° Connectors  1/2″ to 4″ Made in the USA FLX Series
Specification Grade Industrial Flex Fittings
90° Flex Fitting Installation Instruction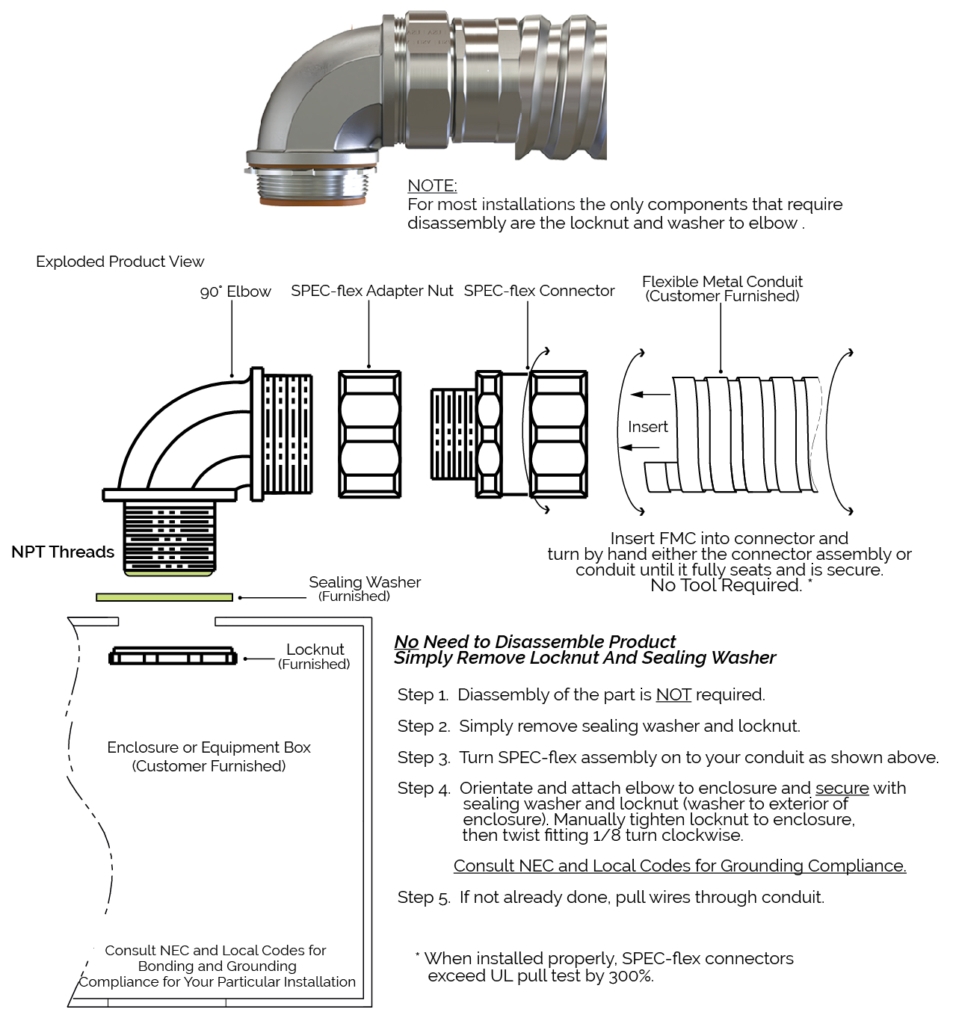 Configurations
Trade Sizes: 1/2″ to 4″ Trade Size
Material Construction:  Alloy Steel, Zinc Plated with Chromate Finish
Aluminum Construction Available
*Insulated Throat Bushing 105°C Rated
Furnished with a Factory Installed Industrial Grade Locknut and Sealing Washer
Available: Straight Connectors & Adapters to EMT & Rigid
On sizes 1/2″ to 4″ SPECflex is NOT offered without an insulated bushing.
Due to the nature of cuts on flex conduit sharp edges are present. Factory insulated bushing provides a degree of safety. 
NOTE: Consult with the factory if you are NOT using FMC or Greenfield conduit made in the USA and UL Listed. This fitting is designed and manufactured to work with UL listed FMC made in the USA, not foreign FMC.