1/2″ to 4″  Plastic Snap-On Bushings for EMT  (EIB Series)
When Your Projects Can't Settle for 2nd Best, AMFICO Insulated Bushings Keep You Safe & Secure
Simple Snap-On Design Will Not Pull Off During Wire Pulls
AMFICO's non-metallic insulated bushing with trade sizes of 1/2″ to 4″  provides a tight secure fit on EMT. It has plastic construction to resist corrosion for longer service life. The bushing has reinforced ribs for added grip and impact-resistant plastic insulation to protect wires from damage. Provide an EZ Pull ever for large diameter wire. Material, as molded, is able to withstand temperature up to 105 ° C.  This insulated bushing is suitable for use with all EMT conduit. 2-1/2″ thru 4″ suitable for use with Rigid/IMC Conduit.
Our EIB EMT insulated bushings are manufactured from polypropylene a  thermoplastic polymer. Its characteristics are chemical resistance, high strength, and durability maintains elasticity fatigue-resistant and is non-deforming under load or heat. It has been rated for chemical safety and is one of the safest polymers for humans.
Since plastic insulated bushings are safety components in your electrical project, avoid the "off-shore" knockoffs where material and reliability are not a given.
Locks on Tight and Right Without the Use of a Tool
Smooth Interior Surface, Allows EZ Wire Pulls Without "Popping Off the Pipe".
Rounded corners and burr less and no flash on an ultra-smooth interior protect wires from the sharp edges.
The strength, durability, and resilience of Polyproplene will not allow the bushing to crack or warp.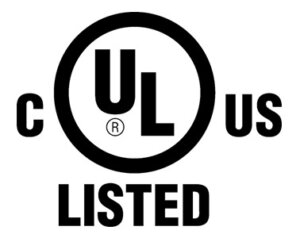 ---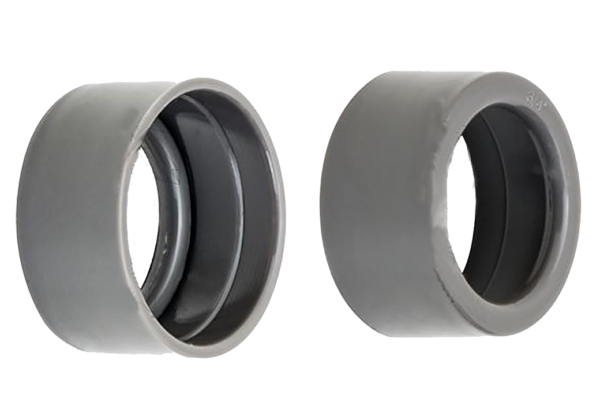 EIB  Series EMT Non-Metallic Plastic Insulated Bushings Snap-On Design
Configurations
Material Construction:  Polypropylene a Thermoplastic Polymers
Characteristics: Good Chemical Resistance, Elasticity and Toughness, Fatigue Resistance, Great Insulation
Color: As Molded Gray
Features:
High Impact Strength
Easily Snaps On to EMT
One-Piece Construction
Ultra-Smooth Surface, Will NOT Snag Wire
Download PDF Product Data Sheets
Compliances:
UL Listed to 514B
NEMA Standard FB1
Meets 2008 NEC Requirements for 300-15(c) protection
Federal Standard A-A-50553
RoHS Compliant
REACH Compliant
CA Prop 65 Compliant
UNSPSC 39131700