Rigid Steel Conduit Fittings 1/2″ – 4″ Made in the USA
AMFICO Specification Grade Rigid Steel Fittings Are the Product of Choice for
Alternative Energy Wind & Solar

Hospitals and Health Care Centers
Industrial Manufacturing and OEM Equipment
AMFICO Offers a Full Line of Rigid Fittings to Displace Outdated/Outsourced Competitor's Products
Why Are You Still Using The Brand Names That Are Now Outsourced to China & India?
AMERICAN FITTINGS SPEC-grade Rigid Steel Products are the ideal choice for environments and applications where product integrity is your prime concern. Major brands are no longer producing rigid fittings in this country. They are outsourcing production, inspection, and integrity for bottom line profits for them not you. These competitors have taken fittings designed 4 and 5 decades ago and put the manufacturing and quality processes in the hands of  China and India.
From our fully re-engineered Myers Hubs (AH Series) to our latest innovation in Conduit Unions (UF UNY Series) to the smoothest Ground Bushings made (GB Series), your projects cannot find or install a better fitting at a truly valued price.
AMFICO's fully machined unique design is ideal for indoor or outdoor locations where continuous or intermittent moisture is present and positive bonding to the conduit, box, or enclosure is required.
Our RT RainTIGHT Series of fittings will not only withstand the harshest weather conditions, but it is also suitable for DIRECT BURIAL.  Additionally, it maintains a continual bond with your conduit for grounding via its internal stop (metal to metal stop). Additionally, our Rain Tight Adapters to either rigid threaded or seal tight conduit are available 1/2″ to 4″.
Every Product is Precision Machined to Perfection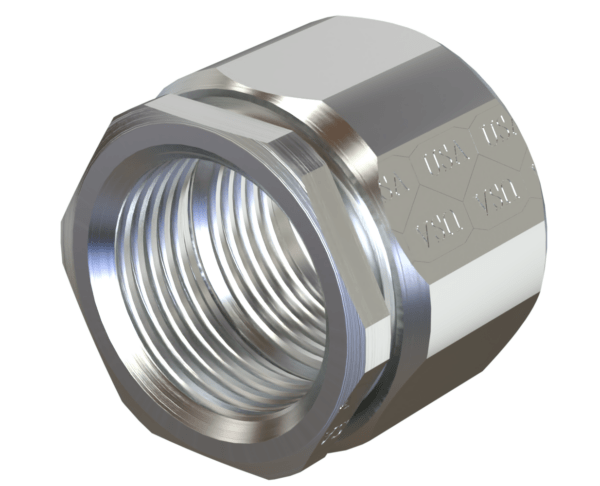 Shown 3 Piece Erickson Coupling with Precise Threads & Centerline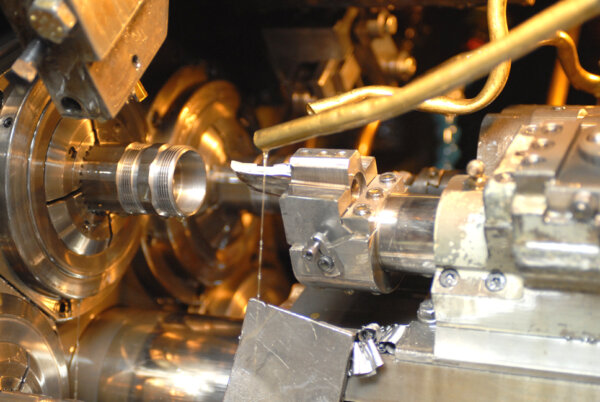 Machine Cut Threads& Full  OD & ID Machining Guarantees Tolerances
Our Rigid Fittings Products WILL Decrease Your Labor Costs and Improve Your Installation
Configurations:
Trade Sizes: 1/2″ to 4″
Set Screw | Compression Rain Tight
Ground Hubs | Red Bushings | Ground Bushings
3 Piece Erickson Couplings | Chase Nipples
EX Unions UNY UNF
Adapters for Other Conduits LT | EMT | FMC
Connectors Available With or Without Insulated Throat Bushing 105°C Rated
Color-Coded Fittings: Powder Coating for Uniformity and Durability
Material Construction Alloy Steel, Zinc Plated with Chromate FinishGalvanized Plating Option Available
Features:
Alloy Steel Construction-Outperforms and Outclasses Die-Cast & Malleable Iron
Twice The Strength and Durability of Die Cast, Malleable Iron and Tubular Products
All Fittings are Fully Reusable
Full Flat Hex Surfaces on Compression Nut and Body Provides Full Torque Without Damage to Fitting
Connectors Furnished with Industrial Grade Steel Locknut and Rain Tight with a Sealing Washer
Available With or Without Insulated Throat Bushing 105°C Rated
Alloy Steel (with inherent corrosion resistance) is Industrial Grade Zinc Electroplated
Galvanized Plating Option Available
Compliances:
UL Listed to 514B,
NEMA Standard FB1
Federal Standard A-A-50553
UL Standards: 514B, 467
Many of our Rigid Products are Rated for
Class 1 & Class 2, Hazardous Locations
View Individual Product Pages for Ratings
RT Series UL  Listed for Rain Tight, Suitable for Direct Burial
Set Screw Fittings Concrete Tight, When Taped per NEC
Certified for MIL-STD 810 Sinusoidal Vibrations
CSA Standard: C22.2 No. 18F
RoHS Compliant
REACH Compliant
CA Prop 65 Compliant