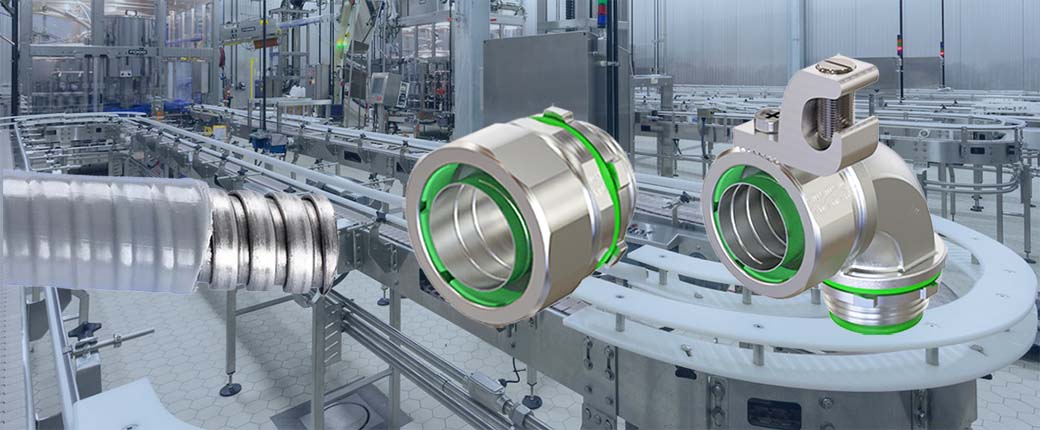 AMFICO Fittings LT Fittings Header
When Failure is Not an Option,
Seal TIGHT and RIGHT with
Liquid TIGHT Conduit Fittings & Connectors
Steel, Aluminum & Stainless
Liquid Tight Conduit Fittings Straight, 3/8″ to 4″ Made in the USA STR Series
Demanding Conditions Demand the BEST
The NEXT Generation of Seal Tight Fittings, Superior to ALL LT, ST, TnB Connectors
Liquid Tight Fittings That Outperform, Outclass & Provide the Best Value
Click on Any Image or Dimension Table to Enlarge
Rated for Use on Type A Conduit Including; LNFC, LMFC, and LSCH   |   NOT for Use on Type B Conduit
Configurations:
Trade Sizes: 3/8″ to 4″
Material Construction: Alloy Steel, Zinc Plated with Chromate Finish
Stainless (Type 316) Option: (Add suffix SST to the above Cat #)
Aluminum Option: (Add suffix AL to the above Cat #)
Straights, 90°, 45° & Adapters
*Available With or Without Insulated Throat Bushing 105°C Rated
Galvanized Plating Option Available
Furnished with a Factory Installed Sealing Washer and
Industrial Grade Steel Locknut
Grounding Layin Lug Options: AL or CU Lugs
Features:
Low Profile Design Conforms to Conduit for Tight Spaces
NPT Tapered Threaded Male Hub
Our Unique Ferrule's design offers the Following Advantages;
Compresses metallic convolutions; extra-long length provides high-quality and full ground contact with low impedance and strong conduit holding power Ferrules rolled over edge protects conductor from fraying during "wire pull".
Fully Reusable Design
Full Flat Hex Surfaces on Compression Nut & Body Provides full torque without damage to fitting.
Furnished with Industrial Grade Steel Locknut & Sealing Washer
Alloy Steel (with inherent corrosion resistance) is Industrial Grade Zinc Electroplated, Galvanized Plating Option Available
Twice The Strength & Durability of Die Cast, MI
Compliances:
UL 514B, 467
NEMA Standard FB1 Rated NEMA Types 2, 3, 3R, 3, 4X, 5, 12, 13
Rated for Type "A" Conduits Including; LNFC, LMFC, and LSCH
IP 66 & 67 When Installed with Proper Conduit
NEC: Class I, Division 2
Class II, Divisions 1 and 2
Class III, Divisions 1 and 2
Federal Standard A-A-50553
UL Standards: 514B, 467
UL Rated for Wet Locations Guaranteed to Seal Out Liquids,
Contaminants & Ingress of Other Fluids Suitable for Direct Burial
Rated for temperature ranges -49ºF to + 221ºF (-45ºC to +105ºC).
STR Series is NOT Rated nor Recommended for Type B Conduit See our NMLT Series
CSA Standard: C22.2 No. 18F
RoHS Compliant
REACH Compliant
CA Prop 65 Compliant
UNSPSC 39123033