Rain Tight Electrical Fittings , Made in the USA
American Fittings manufactures Steel EMT and Rigid Conduit Rain Tight Fittings UL Listed for Rain Tight, Concrete Tight Applications, and NEMA 3R and 4x Environments.
Our Fittings Save You Installation Costs and Improve Your Applications
American Fittings rain tight and water tight conduit fittings are manufactured to install faster, improve your application and provide the longevity your projects require. EMT, Rigid Conduit Fittings, and Adapters that convert hard conduit to seal tight. While generally not needed, galvanized plating is available. Our standard plating is zinc with a chromate finish. Consider the fact that our fittings are solid alloy steel, which is naturally corrosion-resistant to the elements.
Fittings are all-steel construction and are precision machined to provide a tight fit with rigid steel conduit. Die-cast and malleable iron fittings will deform, crack, and lose thread strength thereby creating a rain tight issue.
Our Rain Tight Provides TWICE the Strength and Durability of Die Cast, Malleable Iron, and Off-Shore Steel
Other Solar Products to Consider
Ground Bushings –  All Steel Construction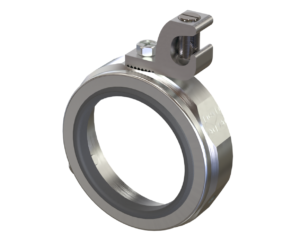 Convert FMC to EMT or Rigid Conduit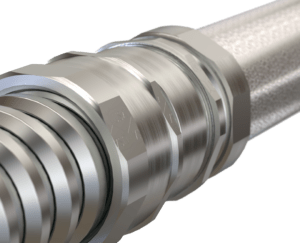 UV Stabilized Non Metalic LT Connector